Composition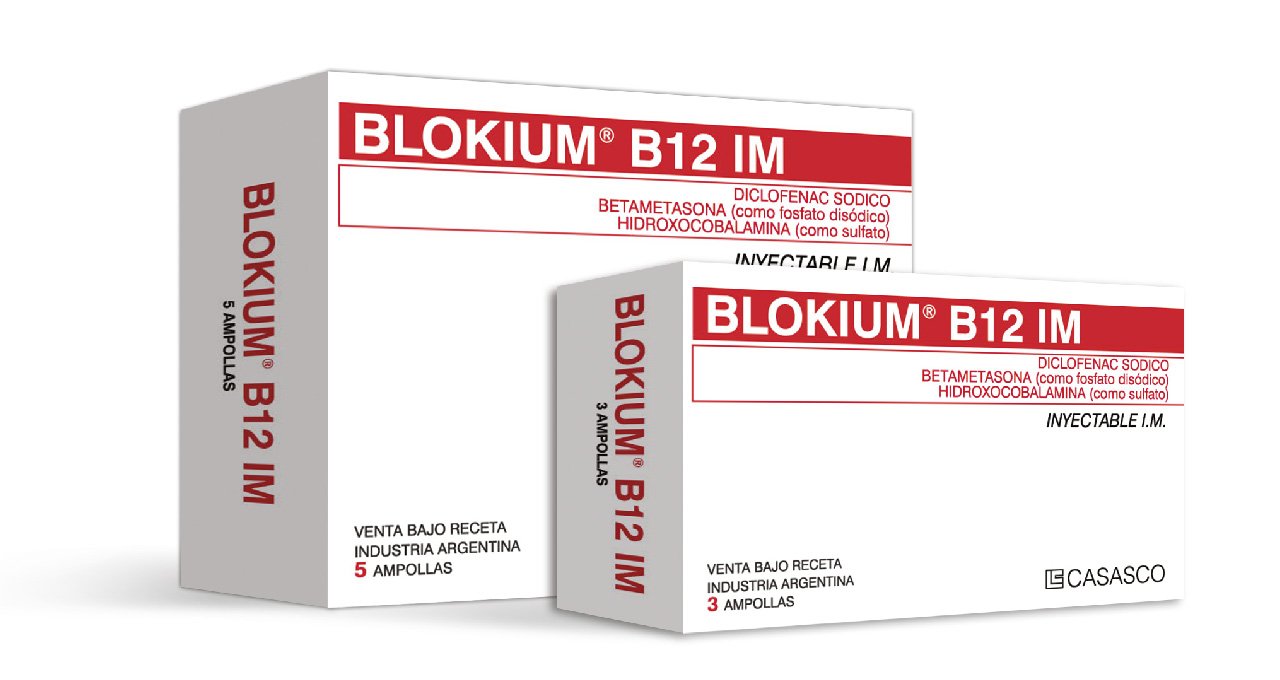 Active ingredient: potassium diclofenac, betamethasone, cyanocobalamin;
1 coated tablet contains potassium diclofenac 50 mg, betamethasone 0.3 mg, cyanocobalamin 5 mg
Additional ingredients: corn starch lactose monohydrate, microcrystalline cellulose colloidal silica magnesium stearate povidone, hydroxypropyl methylcellulose, polyethylene glycol, propylene glycol, ponceau 4 R talc (E 124) sodium saccharine titanium dioxide
Blokium B12 drug information: uses, indications, side effects, dosage. Compare prices for generic blokium b12 substitutes: Betamethasone Sodium
(Е 171).
Dosage form
Filmed film-coated tablets.
Pharmacological group
Nonsteroidal anti-inflammatory drugs. Diclofenac, combinations
ATC code M01A B55.
Indications
Exacerbation of rheumatism, inflammatory mono- and polyneuropathies.
Contraindications
Hypersensitivity to drug components
Hypersensitivity to aspirin and other NSAIDs;
Acute gastric or duodenal ulcer;
Severe renal and hepatic insufficiency
decompensated heart failure
Gastrointestinal bleeding or perforation;
Severe hypertension;
systemic mycoses;
active tuberculosis;
gout;
Hepatitis A, B and hepatitis NOT A, not B and other viral infections;
Treatment with anticoagulants;
Pregnancy and breastfeeding
age;
osteoporosis
Itzenko-Cushing's syndrome;
diabetes mellitus.
congestive heart failure (NYHA II-IV);
coronary heart disease in patients with angina, myocardial infarction
Cerebrovascular disease in patients who have had a stroke or have episodes of transient ischemic attack;
peripheral artery disease
treatment of PERIOPERATION pain during coronary artery bypass grafting (or use of a heart-lung machine).
Directions for use and dosages.
It is used in adults orally. It is taken after a meal with plenty of liquid. The drug is taken 1 tablet every 8 to 12 hours. The maximum daily dose is 3 tablets. The drug should be used in the most effective doses for a short period of time, taking into account the treatment goals of each individual patient. The duration of the treatment course is set individually.
Adverse reactions.
Gastrointestinal tract: pain in epigastric region, nausea, vomiting, constipation, diarrhea, flatulence, gastrointestinal bleeding, gastropathy caused by NSAIDs (gastric entral lesion in the form of mucosal erythema, hemorrhages, erosions and ulcers), stomach and duodenal ulcer with possible subsequent perforation.
Nervous system disorders: convulsions, agitation, insomnia, irritability, fatigue, increased intracranial pressure, dizziness, headache, drowsiness.
Liver: increased transaminases or hepatitis with/ without jaundice.
Skin: erythema and skin rash, urticaria. Individual cases of Stevens-Johnson syndrome, erythema exudative polymorphous and toxic epidermolysis, photosensitization have been described. Late wound scarring, thinning of the skin, petechiae and ecchymoses, facial erythema.
Renal disorders: acute renal failure, hematuria and proteinuria, oliguria, interstitial nephritis, papillary necrolysis, azotemia.
Blood system: leukopenia, hemolytic anemia and agranulocytosis.
Cardiovascular system: arterial hypertension, congestive heart failure and palpitations.
Hydro-electrolyte disorders: natremia, fluid retention in tissues, increased potassium excretion and hypokalemic alkalosis.
Musculoskeletal system: muscle weakness, myopathy, loss of muscle mass, osteoporosis, spinal fractures due to compression, aseptic necrosis of the femoral head and / or pathological fractures of long bones.
Endocrine system: menstrual disorders, development of cushingoid constitution, adrenal insufficiency, especially in stressful situations (after trauma, surgery, systemic diseases). Reduced tolerance to carbohydrates and increased need for insulin and oral antidiabetic drugs in diabetic patients.
Sensory organs: posterior subcapsular cataract, increased intraocular pressure, glaucoma, exophthalmus and tinnitus.
Metabolic disorders: negative nitrogen balance due to protein catabolism.
Clinical studies and epidemiological data indicate an increased risk of thrombotic complications (e.g., myocardial infarction or stroke) associated with the use of diclofenac, particularly in high therapeutic doses (150 mg daily) and with prolonged use.
Overdose
There is no typical clinical picture in case of drug overdose. The incidence of side effects increases.
It is necessary to induce vomiting (contraindication is a state of impairment of consciousness) or gastric lavage. Administration of activated charcoal, antacids or other drugs that alkalize urine, accelerate excretion of nonsteroidal anti-inflammatory drugs. Hemodialysis, which may be necessary in secondary renal failure caused by overdose of NSAIDs, may increase the excretion of diclofenac.
Symptomatic treatment is indicated for complications such as arterial hypertension, renal failure, seizures, gastrointestinal disorders and respiratory depression.
Use during pregnancy or lactation.
The drug is used during pregnancy and lactation.
Features of Use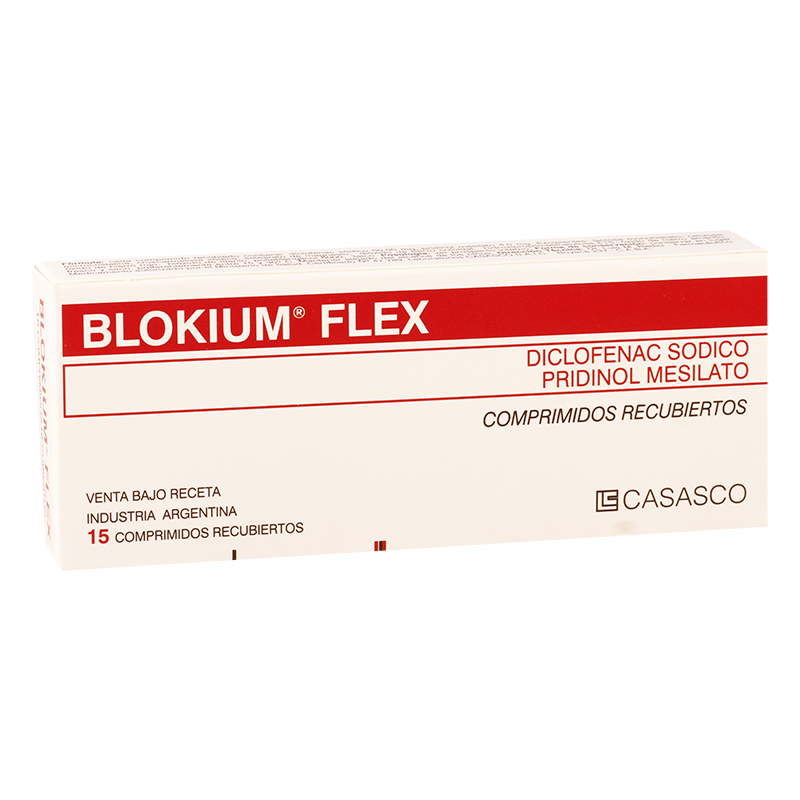 Betamethasone may mask signs of infections. Patients should not be immunized during treatment due to possible changes in immune response. It should also be administered with caution to patients with suspected Strongyloides infections, since it can provoke a spread of infection and cause a life-threatening condition. Patients with latent tuberculosis or increased reactivity to tuberculin should be monitored by a physician, as the disease may turn on.
Corticosteroid therapy for more than 2 weeks may cause the development of corticoadrenal insufficiency, as a result of inhibition of ACTH release, which causes adrenal atrophy. In these cases, adrenal insufficiency may be activated by stressful situations (surgery, severe trauma, severe infections) or as a consequence of abrupt corticosteroid withdrawal.
Blokium B12 contains diclofenac, so it should be prescribed with caution in patients with cardiovascular, renal, and hepatic disorders, patients who have had surgery, or patients who have reduced intravascular volume. Diclofenac may cause cases of exacerbation in patients with hepatic porphyria and with bronchial asthma.
Blokium B12 containing diclofenac should only be administered to patients with significant cardiovascular risk factors (such as hypertension, hyperlipidemia, diabetes mellitus, smoking) after a thorough clinical evaluation. Because the cardiovascular risks of diclofenac may increase with increasing dose and duration of treatment, it should be used for the shortest possible period and at the most effective dose. The patient's need for diclofenac for symptom relief and response to therapy should be reviewed periodically.
Blokium B12 should be prescribed with caution in patients with hemostatic disorders, diverticulitis, with fresh bowel anastomosis, peptic ulcer, ulcerative colitis, abscess or other purulent infections, hypertension, osteoporosis, and myasthenia gravis. Caution should be exercised when the drug is prescribed for herpes in person, emotional instability or psychotic tendencies, and hypothyroidism.
In case of long-term therapy with Blockinum B12, hematologic parameters, renal and hepatic function should be monitored.
Use with caution in patients over 65 years of age.
Ability to influence the reaction rate when driving motor transport or operating other mechanisms.
In case of adverse events of the central nervous system (dizziness, somnolence), as well as of the visual organ, patients should refrain from driving motor transport or working with mechanisms for the period of treatment.
Hypoglycemia is eliminated and your blood balance is restored, now you can restore balance at work, find the best vacancies on this site https://jobstellar.com/